Our Veterinarians
The Tigard Animal Hospital team of skilled veterinarians welcomes you to our practice. Proudly serving the Tigard and Portland Metro areas. At Tigard Animal Hospital, it is our daily privilege to provide quality vet care to your cherished pet, with compassion and competence. We hope to ensure a positive impact on our patients, pet owners and the local community.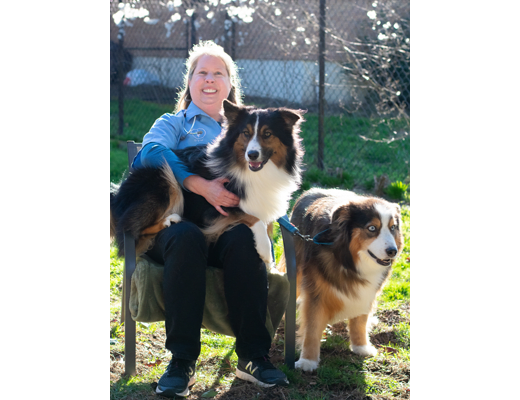 Dr. Chicory Eddy
Dr. Eddy is originally from Montreal, Quebec, Canada and graduated from the Atlantic Veterinary College in Prince Edward Island, Canada, in 1998. Her first job out of school landed her in beautiful Juneau, Alaska, where she stayed for 8 years. The rain and isolation finally got to her in 2006 and she moved to Oregon.
Dr. Eddy enjoys counseling clients about preserving the human-animal bond through preventive medicine, particularly nutrition, behavior, and geriatrics.
Outside of work she enjoys gardening, running, and competing in dog sports with her dogs. She is very active in the dog world of the Pacific Northwest, competing in Agility, Obedience, Rally, Nosework, and Barn Hunt.
Dr. Brenda Carlson, MDVM
Brenda Carlson, MDVM is originally from Colorado. She got her BA from Johns Hopkins University in Maryland, and her DVM from Colorado State University. She moved to Oregon in 2002 because she's always loved the ocean and the combination of ocean and mountains was ideal here in the Pacific Northwest. She's married with one daughter and 3 cats! She loves hockey- (Go Winterhawks!), reading, swimming, gardening, crochet and other crafts like scrapbooking. Though she enjoys surgery her true love is geriatrics/pain management and helping patients live not only long lives but good lives, too.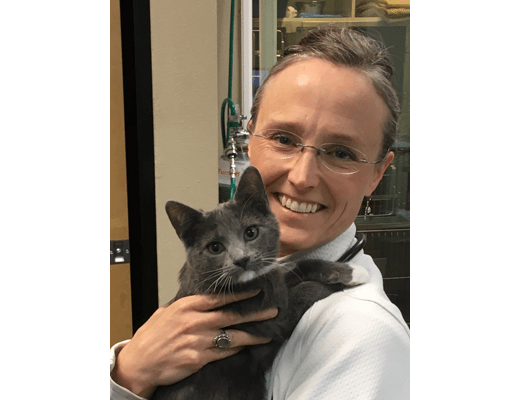 Dr. Melinda Barkley
Dr. Barkley graduated from Oregon State College of Veterinary Medicine in 1999 and has been practicing in the Portland area for 20 years. She is also certified in Veterinary Acupuncture from Colorado State University. Dr. Barkley has a special affection for cats, including chronic internal medicine cases and surgery. Her greatest joy in veterinary medicine is helping pets live with the highest quality of life possible, from the first puppy vaccines to palliative care for sick patients. She has a strong belief that each patient deserves a unique treatment plan to fit their needs. Dr. Barkley lives in the Portland area with her husband, 2 children, 3 cats, 1 dog and 2 horses. In her free time, she is either at the barn working with horses or hiking all over the northwest and sipping coffee with her husband.