Our Veterinarians
The Tigard Animal Hospital team of skilled veterinarians welcomes you to our practice. Proudly serving the Tigard and Portland Metro areas. At Tigard Animal Hospital, it is our daily privilege to provide quality vet care to your cherished pet, with compassion and competence. We hope to ensure a positive impact on our patients, pet owners and the local community.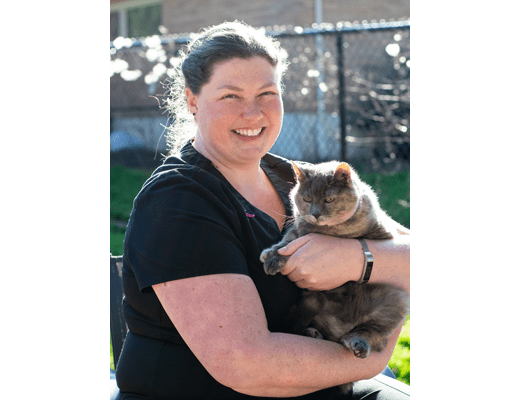 Dr. Taylor Miller
Dr. Miller grew up in Lostine, Oregon. She spent both her undergraduate and vet school years at Oregon State University where she spent her time involved with animals, theatre, and ballroom dancing. Her animal family has at various times included beef and dairy cows, horses, chickens, two dogs, four cats, and a hedgehog named Nickel.
"I find joy in veterinary medicine when I am able to feel a connection with my dog or cat patient as well as their human. My goal is to demystify medicine such that an owner feels like a fully informed partner in their pet's care. I believe strongly that this partnership along with a preventive medicine approach is the best way to facilitate a long, comfortable life for every pet."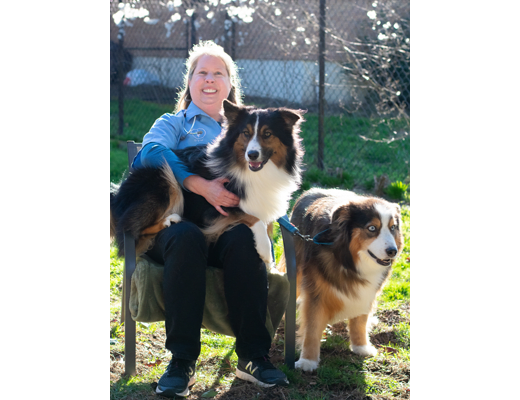 Dr. Chicory Eddy
Dr. Eddy is originally from Montreal, Quebec, Canada and graduated from the Atlantic Veterinary College in Prince Edward Island, Canada, in 1998. Her first job out of school landed her in beautiful Juneau, Alaska, where she stayed for 8 years. The rain and isolation finally got to her in 2006 and she moved to Oregon.
Dr. Eddy enjoys counseling clients about preserving the human-animal bond through preventive medicine, particularly nutrition, behavior, and geriatrics.
Outside of work she enjoys gardening, running, and competing in dog sports with her dogs. She is very active in the dog world of the Pacific Northwest, competing in Agility, Obedience, Rally, Nosework, and Barn Hunt.
Dr. Brenda Carlson, MDVM
Brenda Carlson, MDVM is originally from Colorado. She got her BA from Johns Hopkins University in Maryland, and her DVM from Colorado State University. She moved to Oregon in 2002 because she's always loved the ocean and the combination of ocean and mountains was ideal here in the Pacific Northwest. She's married with one daughter and 3 cats! She loves hockey- (Go Winterhawks!), reading, swimming, gardening, crochet and other crafts like scrapbooking. Though she enjoys surgery her true love is geriatrics/pain management and helping patients live not only long lives but good lives, too.